Featured Compostable Utensil Collection
Check out our Elegant Bamboo Bagasse Plate Set!
100% Compostable Paper Plates -
Eco Friendly Sturdy Tree Free Liquid and Heat Resistant Alternative to Plastic or Paper Plates
Made from Plants Not Trees
Shop Now
Striving to Make a Difference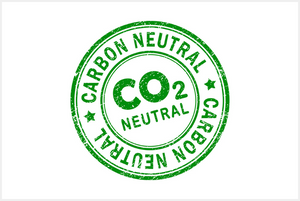 Carbon Neutral
Every order helps support groundbreaking technologies that remove carbon for a minimum of 1,000 years in partnership with Planet.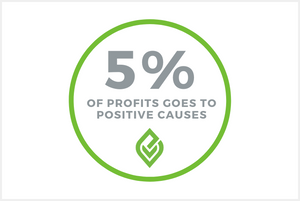 We Donate to Positive Causes
In addition, to the positive impact our products have, we pledge 5% of profits to organizations or programs that make a Positive Impact in our Communities and Environment. 
Environmentally Friendly Collection list
Testimonials
These are seriously awesome. They are super durable and also comfortable for my little kids to use. They are perfect for packing in school lunches and I don't need to concern myself with worrying about sending extra "trash" to school. I have more options for school lunches now that I have these eco utensils for them to use! I'll be using these when we host Christmas as well! The box will last me quite awhile, too, which is great. I'll definitely buy these again when my box runs out!!

Lauren
I was impressed with this compostable cutlery set right out of the box. The knives, spoons, and forks are separated out into individual compartments, and the pieces themselves have a high-quality look to them. We used the forks and knives for Thanksgiving dinner and everyone commented on how nice they look -- the matte finish is definitely an upgrade from typical glossy looking plastic utensils. But the true test of these was seeing how durable the utensils were. They were surprisingly effective for cutting turkey and ham into bite-sized pieces for our little ones. AND the spoons did not wilt AT ALL in our soups! 

Jenn
Disposable cutlery is often flimsy - forks that break easily, spoons with edges that cut your lip, and worthless knives. I was very excited to discover this guilt-free eco utensil set, but I was worried that "compostable" would also mean flimsy. Not only do these NOT disappoint, but it's the best disposable compostable utensils I remember using in a long time. The edges are smooth, the spoons are a nice width/depth, and the items are very sturdy. It really is hard to believe they're 100% biodegradable.

Lori

Great Reasons to Buy From Us!
Pay quickly and online with the world's most Popular and Secure Payment Options!
We stand by our high quality products and you are backed by a 60 Day Money Back Guaranteed!
We proudly offer FAST and FREE Shipping!
Shop Now